Trailer :

Les Films du 3 mars


---

Distribution :

Canada and World sales : Castor & Pollux
U.S.A. : TLA Video
German speaking countries : ProfunMedia


---

Rental :

Les Films du 3 mars


---

Synopsis :

Inspired by real events, AMNESIA - THE JAMES BRIGHTON ENIGMA tells the story of an American found naked and amnesiac in a vacant parking lot in Montreal in 1998. He says his name is James Brighton, but the only thing he's sure of is that he's gay. Volunteers from S.O.S Gay organize a media campaign to help him recover his forgotten past. But after three months, no one has claimed him, and James starts to despair. Until the Montreal Police arrest him after his brother, a Pentecostal minister in Tennessee, recognized him on TV. What happened to this young American in search of freedom? That's what Sylvie, a criminology student, tries to find out a year later, as her fascination with the case brings her to question her own identity.


---

Production notes :

Production history

Based on a real story, the script will fictionalize but remain truthful to what happened to Matthew Honeycutt, alias James Edward Brighton, in Montreal in 1998.

The scriptwriter and director is Denis Langlois, the producers, Denis Langlois and Bertrand Lachance.

The shooting started March 29, 2004 and will last 20 days, till April 25, with 25 locations.

In June 2003, the project was accepted both at Telefilm Canada and Sodec (Québec) and had secured a TV sale with Super-Écran. It went into pre-production January 2004.

In February and March, the cast of the film was completed: 17 principal roles, plus 15 others.

Dusan Dukic (Terminal, Steven Spielberg) is selected to play James Brighton and Karyne Lemieux (Histoires de Pen) is Sylvie. The rest of the cast is: Norman Helms, Louise Laprade, Éric Cabana, Mariah Inger, Kalo Gow, Bruce Ramsay, Julian Casey and many more.

The crew is Larry Lynn, director of photography (Hochelaga, Histoires de Pen), Geneviève Blais, art director, Peter Xirogiannis, music composer, François Guérin, sound engineer, Daniela Pinna, production manager, Sébastien Poussard, location manager, Claude Dallaire, first assistant director, Corinne Montpetit, costumes, Marie-Josée Galliper, hair and make-up, Anne-Laure Debays, script.

Shooting impressions

"The first images I saw surprised me because it's the first film I shoot in video (DVCPro, to be transfered to film later), but I think it was appropriate since the film is based on a true story" says director Denis Langlois. "The rythm is slow, as it should be in order to reflect the state of mind of an amnesiac waking up to a new life. Dusan Dukic is intense, like fire under the ashes; he has slipped under James' skin and even I have difficulty imagining them apart now."

Director's intentions

The film is shot in video and transfered to 35 mm, with a minimal crew, art direction and budget (" Tennessee " is a small town near Montreal, etc...). I've produced and directed two feature films in Super-16 mm blown up to 35 mm in similar conditions with a similar or smaller budget (L'Escorte and Danny in the Sky).

The style will balance between a cinéma vérité approach, based on the video look of the reconstitution of Mattew/James's history bits - the media coverage, among other things - and more dream like moments, James's memories, real or imagined by Sylvie. The visual treatment to identify these moments of « stylised » reality will be decided with the director of photography, but will remain easy to identify : for example, the image could be more contrasted and almost « burned », which would be easy to do in video post-production before it is transfered to film stock.

What do Matthew/James and Sylvie want? To find back their past, to run away from it, or to reinvent themselves? To reinvent oneself is to create a new script of one's life, it is like telling oneself a story : this is also one of the subject of the film. Thus the many levels and points of view of storytelling. Sylvie tells the story, and we can't know for sure if the flashbacks of James she presents us are « real » or fictionalized by her. This allows us to jump from Matthew/James's time period to Sylvie's period a year later as she pursues her investigation and writes her reconstitution, and vice-versa.

This way, we create for the audience - as long as he hasn't figured out these three levels of storytelling and the unclear line between them - a puzzle, a kind of detective suspens. But mostly, we recreate Matthew/James's state of mind, and to a lesser degree Sylvie's, that is : confusion, anguish and fear. With, at the end of the film, a calmer state of mind : both main characters haven't found an answer to all their questions, but they're closer to having found a sense to it all, a direction they can give to their lives.


---

Research :

I've talked with people who have met James/Matthew while he was in Montreal and had access to some of his letters and e-mails. I've collected every articles published (more than 40 in Canada, the United-Stats and England) and seen the TV news report about his story (more than 20, of which two were 20 minutes american programs with deeper coverage of the subject : Hard Copy and Frontline).

I've researched amnesia in general and more specific forms of it like dissociative amnesia and the fugue syndrome. I've also researched truth serum, hypnosis and the false memory syndrome.

Then, I made contact with Matt (James) - that's how he signed his name at the time - who gave me his authorization to adapt his story into a film.

Our conversations about the last version of the script made me believe it reflected well the state of mind and the questioning he had about his experience, of which he still hasn't solved the mystery, more than 5 years later.

He mentionned the dreams he had that would wake him up at night. The idea he had to try therapy to solve the mystery of the past he lost, a project he hadn't pursued yet at the time because of some bat experiences that discouraged him or maybe also because, unconciously, he's afraid to go there. About his natural family (the Honeycutts) which he hasn't seen in three years, which he still doesn't « remember » and to whom he really doesn't identify with (he still has no memory of his life from his childhood until he dissapeared and reapeared in Montreal in 1998). Nevertheless, he still has attained a certain serenity in his new life, now that he has a job and a stable love life for more thant three years. He succeeded in recreating a life in the image of what he probably desired all along. But he remains anxious and wonder if he can live with this black hole within himself.

Adaptation

Even though I fictionalized a lot, especially with the intimate interactions between the characters - some of which are totally invented - I said from the start to Matthew/James that I would attend to be as close as possible to the facts and emotions I thought he lived in Montreal. I wanted to remain truthfull to what he lived because, as it was, his story fascinated me and moved me in a very personnal way, and that from the first time it was in the news. Within this frame, I still manage to put forward my usual preoccupations and themes : sexual identity, family, frienship, love, solitude and the feeling of being an outsider.


---

The true story :

This film is truthfull to the main elements of a story that happens in Montreal between October 1998 and January 1999.

As told in the synopsis, on October 12, 1998, a man wakes up naked in an alley in Old Montreal, not far away from the Convention Center where the big gay rave Black & Blue had taken place the night before. The man has no notion of who he is or where he is. Doctors from the Montreal General Hospital examine him, but find no trace of drugs, nor do they think he suffers from schizophrenia or any other mental illness. They try truth serum and hypnosis therapy, with no results. He's diagnozed with « dissociative amnesia ». His amnesia is almost total : he thinks he is an American of British origins and that he might be called James Edward Brighton. The only thing he is sure of is being gay. Gay Line volunteers decide to shelter and help him. They work to get a big media coverage of the story and pressure the police to reopen the investigation. But after three months and a half, research done in the United-States and elsewhere still gives no result...

Until his family finally identifies him, after the tabloid style TV show Hard Copy covers the story, and the Montreal police suddenly moves in to arrest him in the middle of the night for misdemeanor and identity theft, charges that James/Matthew denies, claiming he still doesn't remember anything. His mother and his sister comme and pick him up, but he doesn't recognize them.


---

Cast :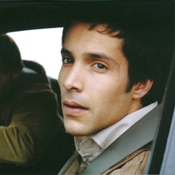 JAMES BRIGHTON / MATTHEW HONEYCUTT :
About 27 years old. He wakes up naked in Old Montreal. He has no memory of who he is or where he is from. Doctors find no traces of drug, or any physical trauma. After a while, he thinks his name is James Brighton. The only thing he is sure of though, is being gay. Volunteers from the Gay S.O.S. helpline, take him in but the mystery of his identity remaining unsolved for months, James becomes anxious and agressive. Until he is arrested for public mischief, in the middle of the night by the police, TV cameras in tow. Is James an impostor ? What was he running away from ? How will he be able to reconnect with this past?

Dusan Dukic - A 2002 graduate of the National Theater School of Canada in Montreal, he lands a small part in Spielberg's The Terminal and is cast in many Canadian and American TV series like Kojak, Instant Star, The Mall, 1-800 Missing. He acts on stage in various theatre productions in Toronto, and will soon direct his first play for the Talk is Free Theatre. He is also a composer and plays guitar and piano.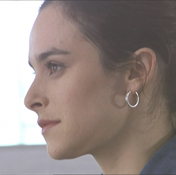 SYLVIE
A criminology student, Sylvie is a serious and passionnate person. She works at the police's archives and is writing her thesis on identity crimes, using Matthew/James's story. She meets Bobbie, a young woman James met a year before. After this encounter, Sylvie goes to Tennesse to finally meet Matthew/James.

Karyne Lemieux - A graduate of the Theatre school of CEGEP St-Hyacinthe, she plays in the feature films Histoire de Pen and Nouvelle-France, and in many short films. On TV, she is part of Histoires de filles, Diva, Nos étés - where her interpretation of the character Rachel is noted both by the critics and the public - and she will be part of Casino, the new series by Réjean Tremblay. On stage, she acts in La Leçon, Hamlet and Silence II.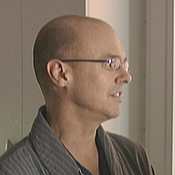 FÉLIX
A university professor and volunteer for Gay S.O.S., he takes James in and tries to help him find out who he is. He acts as a protector, James being almost like a child.

Norman Helms - A graduate of the Dramatic Arts Program at Montreal's UQAM, he is seen in many films : Jack Paradise, La Turbulence des fluides, La Vie après l'amour, Cabaret Neiges Noires, etc. On TV, he is part of the series Un gars, une fille, Tribu.com, L'Odyssée. On stage, he appears in L'Odyssée, Un tramway nommé Désir and Cabaret Neiges Noires.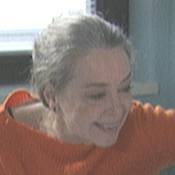 GENEVIÈVE
A radiologist at Des Pins Hospital, she feels a maternal affection for James. It is in her care, that allows James to emerge from the confused and anxious state he's in.

Louise Laprade - Actress and stage director from the École Nationale de Théâtre in Montreal, she acts in plays like Le Petit Köchel, Andromaque, Les Troyennes ; she appears on television in the the series Marylin, 4 1/2, Un monde à part, Vice caché, and on films in L'Escorte, Le Party, Montréal vu par...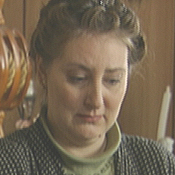 JAMES'S AUNT (HIS 'MOTHER')
Born-again Christian women from Tennessee. She is obviously relieved to find her son alive after a three-month disappearance. We can see and feel that the distance between them has always been there. She keeps her distance with the people who helped Matthew in Montreal and stays silent about his past.

L. Kalo Gow - From York University Dramatic Arts Program in Toronto, she now lives in Montreal. Where she appears on film in Raised in Captivity, Angel's Tongues, Bloodstones and is part of many television productions for HBO, MTV, CBC, YTV.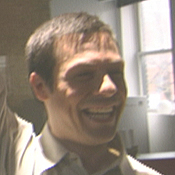 CARL HONEYCUTT
Matthew's cousin is a Pentecostal Minister. Emotional and somewhat over the top, he called the Montreal Police and gave them information that led to his 'brother' being arrested.

Bruce Ramsay - Canadian actor, established in Montreal, he is in many Canadian and American films like Timeline, Collateral Damage, Looking for Jimmy, and made-for-TV films or series like Bonnano, A Godfather's Story et Fallen Angels.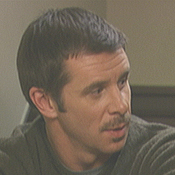 INSPECTOR CHRISTIAN LECLERC
Inspector in charge of the "Brighton" case. He is moved and touched when he comes in contact with Matthew/James, undertanding he says, the need one might feel for a new life.

Éric Cabana - He graduates from the École Nationale de Théâtre in Montreal. He is part of TV series like Temps dur, Tabou, Jack Carter, La Vie, la vie and appears in the Québec films Laura Laur, Cap Tourmente, La Conciergerie, L'Escorte and Danny in the Sky.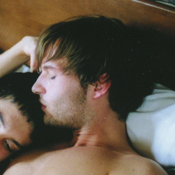 LE " VRAI " JAMES BRIGHTON
A fictional character developped by Sylvie, as part of her theory of what happened to Matthew, who might have given him a ride, when he left Tennessee, and might have fallen in love with him, so much as to remember only this name when he woke up in Montreal.

Steven Turpin - Model and actor, he plays half the lead role in the film Saved by the Belles.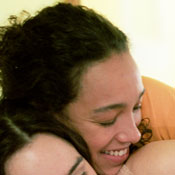 BOBBIE
Some had the impression she was James's lover while he was in Montreal. She becomes Sylvie's lover a year later. Friend of Dominique.

Mariah Inger - A graduate of the Dawson Theater Program in Montreal, she acts in the films Confessions of a Dangerous Mind, Sum of all fears, Possible Worlds, and on television in Ciao Bella, Temps dur, First Family : The Reagans.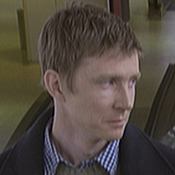 BRENDAN
Teaches French in a West Virginia college. Met Matthew/James a short while after he came back to Tennessee. They became lovers. He doesn't think Matthew/JJames should respond to Sylvie's inquiry about his past. He's afraid, it can only prolong his nightmares.

Julian Casey - A graduate of Concordia University Theater Program, he is in the films Head in the Clouds, Beyond Borders, and also appears on television in Tabou, Sables émouvants and Ces enfants d'ailleurs.



---

Credits :

Although inspired by real people and events, the film you are about to see is a work of fiction.

LES PRODUCTIONS CASTOR & POLLUX
presents

AMNESIA
The James Brighton Enigma

Dusan Dukic
Karyne Lemieux
Norman Helms
Louise Laprade
Steven Turpin
Matt Holland
Mariah Inger
Henri Pardo
Éric Cabana
L. Kalo Gow
Bruce Ramsay
Holly Gauthier-Frankel
Julian Casey
Tyler Hall
Maurizio Terrazzano
Derek Lebrero

Art director
GENEVIÈVE BLAIS

Costumes
CORINNE MONTPETIT

Director of photography
LARRY LYNN csc

Sound engineer
FRANÇOIS GUÉRIN

Sound design
DENIS SAINDON

Original score
PETER XIROGIANNIS
(Finite Records)

Producers
BERTRAND LACHANCE
DENIS LANGLOIS

Scriptwriter, director and editor
DENIS LANGLOIS

Collaboration to the script
BERTRAND LACHANCE

A film by
CASTOR & POLLUX


Today, Matthew Honeycutt lives in the United States.

He still hasn't regained his memory.
In his eyes, he was born in Montreal on October 12, 1998.


Produced with the financial participation of

SODEC
Société de développement des entreprises culturelles - Québec

TELEFILM CANADA

Québec - Crédit d'impôt cinéma et télévision - Gestion Sodec

Crédit d'impôt production cinématographique ou magnétoscopique canadienne

Super Écran

in collaboration with

LOCATIONS MICHEL TRUDEL
STUDIO TOC SON
BEEBOP STUDIOS

Developed with the participation of

LE FONDS HAROLD GREENBERG

and with the help from

CONSEIL DES ARTS ET DES LETTRES DU QUÉBEC



James Brighton/Matthew Honeycutt : DUSAN DUKIC
Leader of the bad guys : TYLER HALL
Bad guy #1 : DEREK LEBRERO
Bad guy #2 : MAURIZIO TERRAZZANO
Sylvie : KARYNE LEMIEUX
Policeman at the hospital : PHILIPPE PROVENCHER
Receptionnist at the hospital : CLAUDINE PAQUETTE
Orderly : NEIL DE ALBUQUERQUE
Patient : ENRICA BOUCHER
Nurse : KARINE LAVERGNE
Geneviève : LOUISE LAPRADE
Dr. Montoya : GINETTE BOIVIN
Lieutenant Marcel Beaupré : STEFAN PERREAULT
Félix Blain : NORMAN HELMS
Dominique : HENRI PARDO
Volunteer at Gay S.O.S. : LOUIS-OLIVIER MAUFFETTE
Friend at the bar : PATRICE D'ARAGON
Client at the bar : ÉTIENNE MEUNIER
TVK Host : PAUL-ANTOINE TAILLEFER
Bob Williams : MATT HOLLAND
Inspector Christian Leclerc : ÉRIC CABANA
Bobbie : MARIAH INGER
TQA Reporter : FRANÇOIS DUPUY
Maurice Laurent, lawyer : FERNAND RAINVILLE
Matthew Honeycutt's aunt : L. KALO GOW
Journalist : HELEN KING
Charley the Dog : CHARLOT
Carl Honeycutt : BRUCE RAMSAY
Gospel singer : ANDREA REVEL
Musician #1 : PETER XIROGIANNIS
Musician #2 : DAVE LINES
Musician #3 : JOHN DODGE
Emma : HOLLY GAUTHIER-FRANKEL
The 'real' James Brighton : STEVEN TURPIN
Brendan : JULIAN CASEY


Production manager : DANIELA PINNA
Assistant to the production manager : JEAN-MARC ABELA
Production coordinato : JOLYANE GAUTHIER
Set manage : SÉBASTIEN POUSSARD
Location manager : LARA ROSENOFF
Production assistants : CLAUDIA BÉRUBÉ, OLIVIER MONNAIS, LÉONIE LAVOIE, JEREMY LACHAPELLE-LOPEZ, SERGE DAVID
Craft: ANIK FORTIN

1st assistant director : CLAUDE DALLAIRE
2nd assistant director : TANYA VAN BLOKLAND
Script : ANNE-LAURE DEBAY
Casting of the extras : LUX CASTING

Art director : GENEVIÈVE BLAIS
Assistant to the art director : RENAUD ST-LAURENT
Props manager : VINCENT CHARBONNEAU
Art department assistants : DANIEL LYNN, LOC LE JOSSEC, PATRICE DELVAUX
Graphic artist : CHARLES MONTPETIT

Costumes : CORINNE MONTPETIT

Make-up : MARIE-JOSÉE GALIBERT
Make-up assistants : PABLO MENDES, BARBARA THERRIEN

Director of photograph : LARRY LYNN csc
1st assistant camer : MICHEL COMTE
2nd assistant camer : JANEL FUROY
Still photographe : LARA ROSENOFF
Gaffer : GILLES MAYER
Best boy : LOUIS RICHARD
Additional best boy : DANIEL DALLAIRE
Key grip : MARC De ERNSTED
Best boy grip : STEVE BRUGGER
Grip : LOUIS ALBERT

Sound engineer : FRANÇOIS GUÉRIN
Additional sound engineer : MARTIN DESMARAIS
Boom : OLIVIER HÉTU

Editing : DENIS LANGLOIS
Technical consultant : DENNIS DAY
Editing consultant : NATACHA DUFAUX

Sound design : DENIS SAINDON
Dialogue, effect, ambiance,
and music editing : DENIS SAINDON
ADR director : JEAN-PIERRE PINARD
ADR sound engineer : NICOLAS DALLAIRE
ADR editing : PIERRE-JULES AUDET
Foley : PAUL HUBERT
Foley engineer : SHAUN-NICHOLAS GALLAGHER
Sound editing assistant : CHARLES BÉLANGER

Mix : LOUIS HONE

Dolby consultant : STEVE F.B. SMITH

Vision Globale coordinators : MARTIN MALTAIS, MARIE-PIERRE TÉTRAULT, EMMANUELLE ORANGE-PARENT
On-Line editing : FRANÇOIS CORBEIL
Video color correction : MARC LUSSIER
End credits : ÉRIC LOSIER, NICOLAS GAUTHIER
Film timing : ARTHUR MONTREUIL
Film transfer supervision : PIERRE RICHARD, PAUL GAGNON

Credits : DENNIS DAY

Accountant : GUYLAINE PELLETIER
Research : THE RIGHTS COMPANY
Lawyers : HEENAN BLAIKIE LLP
Music rights research : ARPIX MEDIA INC.
Insurance : GLOBALEX


Equipments
LOCATIONS MICHEL TRUDEL

Camera
CINEWORKS

Camera equipment
MTL VIDEO

Image post-production
VISION GLOBALE

Sound editing studio
STUDIO TOC SON

Sound post-production studio
BEEBOP STUDIOS


ACKNOWLEDGEMENTS

The director wishes to thank Matthew Honeycutt for his complete trust

GAY LINE help line
www.gayline.qc.ca

Bruce Walsh Frédéric Bénard Andrea Zanin and especially Gregg Blachford

as well as Gisela Marler and Michel Lussier


ADDITIONAL ACKNOWLEDGEMENTS

Denis Ayotte - Ron Barry - Paul Bellerose
Daniel-Paul Bork - Marie-Nicole Cimon - Nathalie Clermont
Cheryl Conroy - Zoe Crabtree - Fernand Dansereau
Dennis Day - Martin Dubois - Natacha Dufaux
Brigitte Dupré - Laurent Gagliardi - Joceline Genest
Christopher Godawa - François Grisé - Vincent Iglesias
Maria Javornik - Françoise Jean - Robert Jodoin
Noukia Langlois - Johanne Larue - Main Film
Priape - Claude Paiement - Arthur Page
Pierre-Louis Patoine - Eileen Beany Peterson
Andrea Revel - Shari Segal - Gerald Zielinski

LOCATION ADNOWLEDGEMENTS

Naomi London - Guy Gravel - Yves Allard - Harvey Lev
Alain Lefebvre - Martin Boisvert - Aline Amesse - Yvan Duchesne
Mike Torre : Le Café Grille-Pain
André Parisé : Hôpital Lachine
Michel Lemay, Réal Hamel : CLSC du Vieux Lachine
Carole Descoteaux : Arrondissement Lachine
H. Désormeaux : Motel Le Flambeau
Bryan Turgeon : B&B Alcazar
Gaétan Saucier : Centre St-Pierre
Anne Marcotte : Aéroports de Montréal
Pierre Viens : Bar Magnolia
Suzanne Asselin : Bibliothèque Centrale
Esther Bozzer : Centre Commercial Cavendish
See Hwan Soi : Bistro Cavendish
M. Ouellette : Tomo Concorde
Louis Lemay : Ville de St-Jean-sur-Richelieu
Christiane Pouliot : Municipalité de Mont-St-Grégoire
Michel Gingras : Érablière La Goudrelle
Ronny Berger : Ville de Longueuil
François Houde, Jocelyne Alarie : Commission Scolaire Marie-Victorin
Guy Coté, Anne-Marie Bonin : Monument National
Mihaï George Cojocea, Jacques Filion : Ministère des Transport

Paintings at Félix's
BILL BISSETT

Posters in Bobbie's office
PIGEONS INTERNATIONAL

Painting at Brendan's
JEAN-GABRIEL LAMBERT

ORIGINAL SCORE

Composer : PETER XIROGIANNIS
Violin and viola : MARIKA ANTHONY-SHAW
French horn : PIETRO AMATO
Drums : STEFAN SCHNEIDER
Trumpet : RYHNA THOMPSON
Piano : PETER XIROGIANNIS
a production of FINITE RECORDS
recorded at the Mile End Cultural Center
thank you VID


Piano Concerto no 21 in C Major
Kv # 467 - 2nd Movement - Andante
Wolfgang Amadeus Mozart
Courtesy of The Music People, Ltd.

Piano concerto no 5 « Emperor » in E Flat Major
Opus 73 - 2nd movement - Adagio un poco mosso
Ludwig Van Beethoven
Courtesy of The Music People, Ltd.

Le Roi
Luc Raymond et Orazio Fantini
Disktrick Records
© 1999

I Don't Know
DJ Wax et Scott Free
Disktrick Records
© 1999

Munich Unique
Interpreted by DJ Guapo and Peter X
Composed by Simon Wayland and Peter Xirogiannis
Courtesy of www.FiniteRecords.com
© 1999

The Messiah
« For Unto Us A Child Is Born »
Georg Friedrich Händel
avec l'aimable autorisation de The Music People, Ltd.

Love Is Good
Interprété par Mephisto
Composé par Mephisto
© 2005

Go Tell It On The Mountain
Afro-american spiritual
Sung by Andrea Revel
Drums : Peter Xirogiannis
Guitar : John Dodge
Organ: Dave Lines

Don't You Forget Me
Excerpt from the album Citysong
Sung by Andrea Revel
Music and lyrics : Andrea Revel
© 2004 Andrea Revel


APFTQ

AQTIS

UDA

DOLBY


© Les productions Castor & Pollux inc.
MMV


---

Reviews :

«... un hommage à Montréal, métropole aux attraits multiples, ville-refuge pour certains frappés d'ostracisme par leur milieu d'origine, ce qui peut amener à des comportements de fuite. Dans cette ville se retrouvent un éventail de personnes gaies, hommes et femmes, de l'intellectuel au policier, anglophones ou francophones, qui forment ainsi un réseau d'entraide quelquefois mis à mal par des tensions.
La mise en scène de cette œuvre tournée rapidement en DV numérique est ici sobre et assurée... Dusan Dukic rend bien l'ambiguïté du personnage principal, épaulé habilement par Éric Cabana, Norman Helms et de jeunes acteurs. Cette attention aux détails et cette implication du groupe ont permis de hausser le film loin de la production habituelle du « téléfilm social », où tout est expliqué par le menu, qu'on pouvait craindre avec un tel sujet. »
- Luc Chaput, SÉQUENCES, Montréal

«...une réflexion intelligente sur la difficulté d'être qui nous mènerait parfois à vouloir changer de vie inconsciemment. »
- Denis-Daniel Boulé, FUGUES, Montréal

« Based on a true story, this intriguing film from accomplished director Denis Langlois (L'Escort, Danny in the Sky) asks the question: If you don't know who you are and what you like, then how do you know whom to love? »
- Inside/Out, Toronto Gay and Lesbian Film Festival

« ...the most compelling gay-themed mysteries to cross our desk in some time. Opening up doors of memory, consciousness and morality, Amnesia is truly a remarkable film. Featuring first rate acting, super-tight writing and an unusual filming style that combines a cinema verité look with a traditional story-telling style, director Denis Langlois delivers his strongest film yet. Fast-moving and always entertaining while delivering a series of messages, Amnesia is one of the heights of this film season. »
-- Scott Cranin, TLA Video

« ... STRANGE and provocative...mysterious and challenging ... The payoff in Amnesia is considerable... More potent is the emotional climax of the film that simultaneously brings a sense of closure and understanding to the story while encouraging us to welcome the inevitable amount of mystery -- and unanswerable questions -- in all of our lives. »
- Metro Weekly, Washington DC

« ...a fascinating story-line... »
- Dennis Harvey, VARIETY, New York

« Langlois so effectively enters the confused mind of his protagonist that, at times, the film rivals Memento for its capacity to disorient the viewer. But unlike Memento, Amnesia ultimately deposits a satisfying amount of concrete information in our memory banks »
- SB. JUST OUT, Portland, Oregon

« Star Dusan Dukic, a major looker with major acting chops. »
- L.A. FRONTIERS, Los Angeles

« Writer-director Denis Langlois approaches the question with near-clinical detachment, until the movie's homestretch, when flashbacks reveal the filmmaker's notion that Brighton is a man ruined by love. It's a pain-filled theory, in a film that's peculiar and slow and undeniably haunting. »
- L.A. WEEKLY, Los Angeles

« ... an engaging tale of humanitarianism in cynical times. »
- TIMES COLONIST, Victoria

« Langlois handles the set-up well, managing to avoid sensationalism while keeping the basic premise true to what actually occurred... a solid cast... Amnesia is a highly engrossing take on an unforgettable Montreal story. »
- Matthew Hays, MIRROR, Montreal

« ...a very moving and disturbing film »
- CBC HOMERUN,Montreal

« ... une œuvre intrigante et efficacement mise en scène, malgré un maigre budget, qui propose une interprétation hardie d'un fait divers demeuré nébuleux... »
- MEDIAFILM, Montréal

« ... carried by Dusan Dukic's performance as James Brighton... Amnesia succeeds in raising questions about gay identity, and questionning audience assumptions. »
- Rob Salerno, XTRAWEST, Vancouver

« Firing on all physical and emotionnal cylinders, director/co-writer Denis Langlois masterfully succeeded in morphing an intriguing news item into a multi-layered film that goes far beyond narrative and deeps into the universal human conundrums of purpose, pain and pride. »
- S.James Wegg, INSIDE OUT, Toronto

« ... disturbing ... A timely reminder of the ravages of homophobia »
- Richard Burnett, HOUR, Montreal

« ... slow moving but compeling »
- Chicago Reader, Chicago




---

Festivals : more than 35 festivals around the world

2006



January


Victoria Independant Film Festival



February


Les Rendez-vous du cinéma québécois



May


Inside Out, Toronto Int'l Gay and Lesbian Film Festival
* * Jury Price : Best Canadien Feature



June

Milano Queer Culture Festival

Frameline, San Francisco lnt'l Gay and Lesbian Film Festival



July


Outfest, Los Angeles lnt'l Gay and Lesbian Film Festival

Philadelphia lnt'l Gay and Lesbian Film Festival



August


Opening Film North Carolina lnt'l Gay and Lesbian Film Festival

Out On Screen, Vancouver lnt'l Gay and Lesbian Film Festival



October


Portland lnt'l Gay and Lesbian Film Festival

Tampa lnt'l Gay and Lesbian Film Festival

Reel Affirmations, Washington lnt'l Gay and Lesbian Film Festival

Reel Pride, Detroit lnt'l Gay and Lesbian Film Festival

Seattle lnt'l Gay and Lesbian Film Festival

Face à Face - Les 2e rencontres du film gay et lesbien St-Étienne - France



November


Reeling, Chicago lnt'l Gay and Lesbian Film Festival

Cardiff International Film Festival (Wales, U.K.)

Verzaubert, lnt'l Gay and Lesbian Film Festival in Berlin, Frankfort, Köln and Munich (Germany)

Mix Brazil, lnt'l Gay and Lesbian Film Festival in Rio de Janeiro, Sao Paolo and Brasilia (Brazil)

2007



January


Le Festival International du Film Gay et Lesbien de Bruxelles



February


Reelout, Kingston (Canada) lnt'l Gay and Lesbian Film Festival



March


London lnt'l Gay and Lesbian Film Festival (England)

Febiofest, Prague's 14th lnt'l Film Festival (Czech Republic)



April


Le Festival International du Film Gay et Lesbien de Grenoble, France



May


Miami lnt'l Gay and Lesbian Film Festival

Le 6e Festival Reflets de Marseilles, France

Athens lnt'l Gay and Lesbian Film Festival (Greece)



June


SeLFF, Seoul 8th Queer Culture Festival (Korea)



July


La Mostra Lambda in Barcelona, Spain



October


Stockholm Queer Film Festival, Sweden.

2008



January


Canary island International Gay and Lesbian film Festival (Festival del Sol)



June


Mauritius International Queer Film Festival



September


Festival de Cine Llamale H in Montevideo, Uruguay * * Audience Award: Best Feature Film



Novembre


2nd A Million Different Loves!? International Queer Film Festival in Lodz, Poland

2010


April


Kashish - Mumbai International Queer Film Festival



June


The 6thSASOD Lesbian & Gay Film Festival, Georgetown, Guyana.


---

Photos :