DENIS LANGLOIS

(Director / writer / producer): From Montreal, Denis attends the Concordia University Film program.

He then writes, directs and produces his first short ÉCLIPSE in 1988. He gets involved in the independent cinema scene. He is a member, coordinator and then chair of the steering committee of the filmmaker' association Main Film. He works for the independent distributor Cinéma Libre, where he also chairs. He helps organize the festivals "Image & Nation", now in its 18th year, and the "5 Days of Canadian Independent Cinema". In March of 2005, with other filmmakers, he forms the independant film distribution company "Les films du 3 mars".

In 1992, he and Bertrand Lachance write his second short, whose originality is noticed everywhere: MA VIE (My Life) is selected at the Toronto International Film Festival, then plays to select audiences in 12 countries. In 1994, he forms a production company with Bertrand Lachance in order to produce their first feature L'ESCORTE (The Escort), which was distributed in Canada, the United States, Germany and France, and was shown in more than 30 festivals around the world. He has completed a second feature, DANNY IN THE SKY, which is released on 15 screens Fall 2001, and a third one, AMNESIA-THE JAMES BRIGHTON ENIGMA, which is released September 2005. He shoots A PARADISE TOO FAR in 2016, which is released November 2017.

He is currently developing a new project: THE RED TRIANGLE.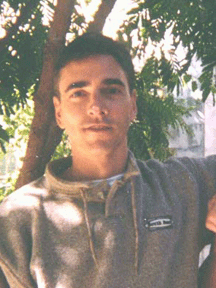 BERTRAND LACHANCE

(Producer / writer) : From northern Quebec. In Vancouver in 1967, he is the author of five books of poetry and works as a publisher in the alternative literary scene.

Later, in Toronto, he enrolls in Ryerson's Journalism program while working in the fashion business: at the conceptualization and production of fashion shows for a young company with major clients. In Montreal, he meets Denis Langlois on his first short film, ÉCLIPSE, in 1988. Together, they write another short: MA VIE (My Life) (1992) whose subsequent success prompts them to found CASTOR & POLLUX PRODUCTIONS in order to produce their first feature L'ESCORTE (The Escort). He has cowritten and coproduced DANNY IN THE SKY, AMNESIA-THE JAMES BRIGHTON ENIGMA and A PARADISE TOO FAR.

He is currently working on a socio-political drama: THE RED TRIANGLE.


---